Die Flowing Arts Academy (Sampabjj) Austria ist Teil der "internationalen Brasilian Jiu Jitsu Associtiation - IBJJA.
The IBJJA was found in 2005; After Professor Renato has traveled to USA he began his journey in Europe competing the European BJJ championship in Portugal. After the tournament lots of seminars were performed in Europe beginning in Portugal Gracie Barra Paco de Arcos then going to England Gracie Barra Milton Keynes and Doncaster Martial Arts Centre. After England that was time to Germany where Professor Renato met his first not Brazilian born Black Belt, Michael Hockenjos. After that trip Professor Renato came back several times to Europe and every time more people and friends were met making the Association bigger each time. Now Professor Renato has over 40 black belts under his lineage to be named a few: Flavio B. Collucci, Nathan Basseto, Michael Hockenjos, Tait Fletcher, Neil Owen, Neil White, Bill Loftus, Henry Martinez, Charles Martin, Evert Deweer, Domink Artukovic, Franjo Artukovic, Martin Guggi and Marius Maissen (no Gi Rank).
Lineage: Mitsuyo Maeda > Carlos Gracie Sr. > Carlos Gracie Junior > Ryan Gracie > Renato Migliaccio
With the world's interest in Brazilian Jiu-Jitsu, Prof. Renato started traveling the world to share his BJJ knowledge and also experience other grappling styles such as MMA and Greco Roman wrestling, throughout training and competition. Many people were met and train together and many of them became students and closed friends. Later was decided to create an International Association to integrate all the students in the different countries. With the creation of INTERNATIONAL BRAZILIAN JIU JITSU ASSOCIATION, we would be able to guide students through the techniques, methodology and philosophy needed to build a powerful and well structured program to unify the quality of traditional concepts, techniques, members, practitioners and friends in a healthy environment. INTERNATIONAL BRAZILIAN JIU JITSU ASSOCIATION is committed to serving and assisting in the development of the Brazilian Jiu Jitsu student, organization or academy by providing quality training through our Official representatives worldwide. The Association offers belt testing, seminars, tournaments and certificates for its members, as well as providing a structured atmosphere with guidelines and training records for students who take Brazilian Jiu-Jitsu seriously and wish to track their progress. Our classes are available to all members. Members also have the opportunity to meet and train with other members in different states and countries, having access to the various representative training facilities throughout these areas. The IBJJA welcomes students of all ages. From beginners and advanced students, to those who are currently involved in different styles of martial arts, the Association provides the opportunity to add new techniques to their current martial arts skills. Our vision is, through the Association, to spread the benefits of learning Brazilian Jiu-Jitsu.
Take the chance and be part of a great team, be part IBJJA.
Our Mission
Through high quality (world class) BJJ and grappling instruction we empower people of all ages to achieve their full potential. We recognize that each person has goals specific to his or her needs and lifestyles. We strive to be a key partner in surpassing those goals and setting new ones in a friendly, safe, clean and positive environment. We inspire our students to get better self esteem, better grades, become more confident, successful in all aspects of life and active contributing members of our world through the highest level of Brazilian Jiu Jitsu and self defense. We will prepare you!!!! With the right group and the right teacher we will take you to the next level. You'll see for yourself how we help people of all ages develop physically, technically, and mentally.
Be part of the team, reach your goals, develop your school, BJJ / grappling and life skills.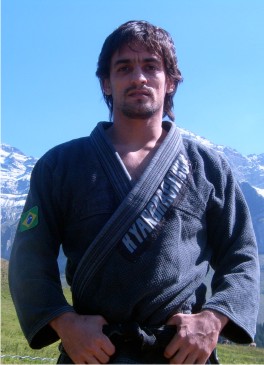 The path to achieve the black belt status in BJJ all begins with finding a highly skilled instructor or team to train under that can offer a structured curriculum. Finding the right program isn't enough, as a student must push his or herself to apply the knowledge that is being transferred down to them. In order to continue to push yourself and achieve consistency in your training, the major battle you must win is to stay motivated in your pursuit of progress.
Professor: Renato Migliaccio
Wer mehr über unsere weltweiten Partnerschulen und Aktivitäten der IBJJA erfahren möchte erfährt mehr unter:
www.internationalbjjassocitation.com
Wir versuchen unseren Partnerschulen hilfreich unter die Arme zu greifen. Hier ein kurzes Interview von Prof. Martin Guggi über den "richtigen Mindset" eine Schule aufbaue zu wollen: